Education Solutions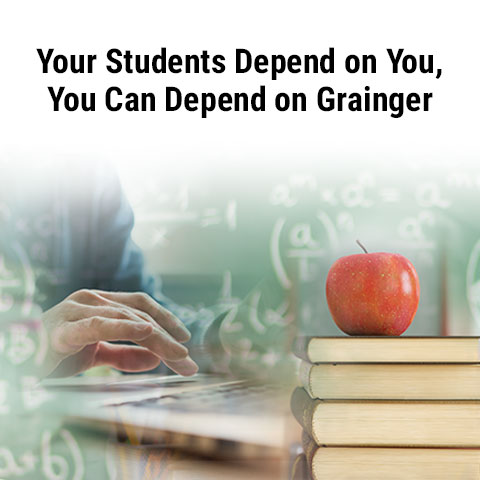 From primary to higher education—keeping a campus operating at its best is no easy task. Grainger is here to help. You'll find education solutions to help keep your students and staff safe as well as maintenance supplies to keep things running smoothly.
How We Serve
Campus/School Safety
Predictive/Preventative Maintenance
Aging Workforce
Aging Buildings
Skilled Trades
Sustainability
Inventory Management
Small Business Goals
STEM/CTE
Cost Savings
Primary
School life, school safety, school facilities and school services.
Career & Technical Education
+
Career & Technical Education
Automotive, construction, welding, healthcare, electronics and manufacturing.
Higher Education
Campus life, campus security, campus facilities, campus services, inventory management and contracts.
E&I
The E&I Cooperative Services and Grainger Contract helps you leverage your educational institution's purchasing power and save.
OMNIA
OMNIA Partners is proud to offer three competitively solicited and publicly awarded Grainger agreements. These national cooperative contracts fulfill your requirements while saving you time and resources.
SOURCEWELL
The Sourcewell and Grainger agreement offers you more savings. Your local Grainger team is ready to help you take full advantage of new product discounts and service benefits.
©1994-2015 W.W. Grainger, Inc. All rights reserved.