Services | Roofing | Roofing Maintenance and Repair Services
Roofing Maintenance and Repair Services
Available Roofing Services Include:
Click on the tabs below to learn more about each service.
Patch & Repair: Take advantage of maintenance crews ready to repair your roof and other building services.
Services Include:
Access to roofing and maintenance services
24/7 emergency and non-emergency leak repairs
Flashing repairs and installation
Drain and curb installation
Roof cleaning and maintenance
Joint sealing and repair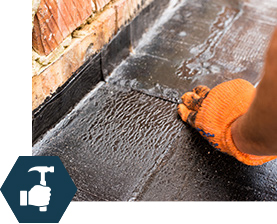 Restoration: Help prolong the life of structures and postpone replacement for years with restoration coatings.
Services Include:
Cost-effective solution that also complies with building codes
No tear off which eliminates landfill issues and high costs
Reflective roof surfaces helps reduce energy consumption
Keep your building warm in the winter and cool in summer
Includes patching, repairing and maintenance all-in-one
Provides a strengthening shield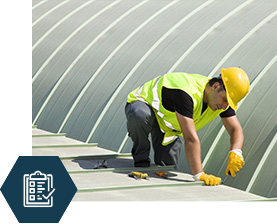 Roof Maintenance Programs: Roofing experts will plan and prioritize your program after thoroughly inspecting your roof.
Services Include:
Detect and repair problem areas before they become issues
24-hour emergency leak response time
Extend the life cycles of your roof and facility
Available in TremCare Gold and TremCare Platinum package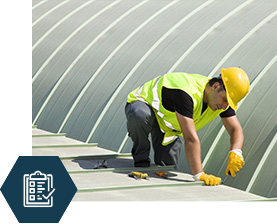 IR/Drone Roof Diagnostics: Take the guesswork out of your next roof inspection.
Services Include:
Save time and reduce expenses
Pinpoint and fix roof problem areas
Reduce energy use
Evaluate roof conditions before warranties expire
Secure accurate quotes for roof repair and replacement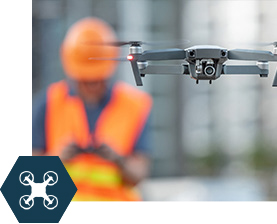 Roof Cleaning: RoofTec™ system provides fast, thorough and eco-friendly roof surface cleaning.
Services Include:
Minimum labor, maximum results, restoration ready
Ideal choice for cleaning before restoration or repair
Clean up to 40,000 sq. ft. in just eight hours
Reduce water waste by up to 70%
Keep your white roofs bright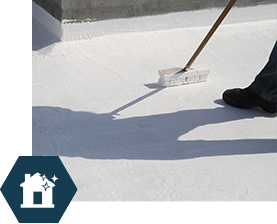 Online Management Services: Instantly access everything you need to know about your entire rooftop system.
Services Include:
Easy tracking and management of roofing assets
Quick identification of priorities
Support for budget decisions
Consistent and accurate information
24/7 data accessibility and security
Access to historical data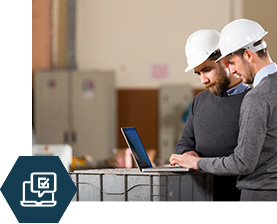 Air Barrier Audits: Identify where leaks occur and implement an energy-saving system.
Services Include:
Reduce excessive energy consumption/li>
Manage temperature and humidity control/li>
Improve indoor air quality/li>
Help control pest, odor and dirt infiltration/li>
Eliminate condensation and moisture/li>
Prevent ice dams on exterior structures