Heat Pump Maintenance Checklist Infographic
Related Categories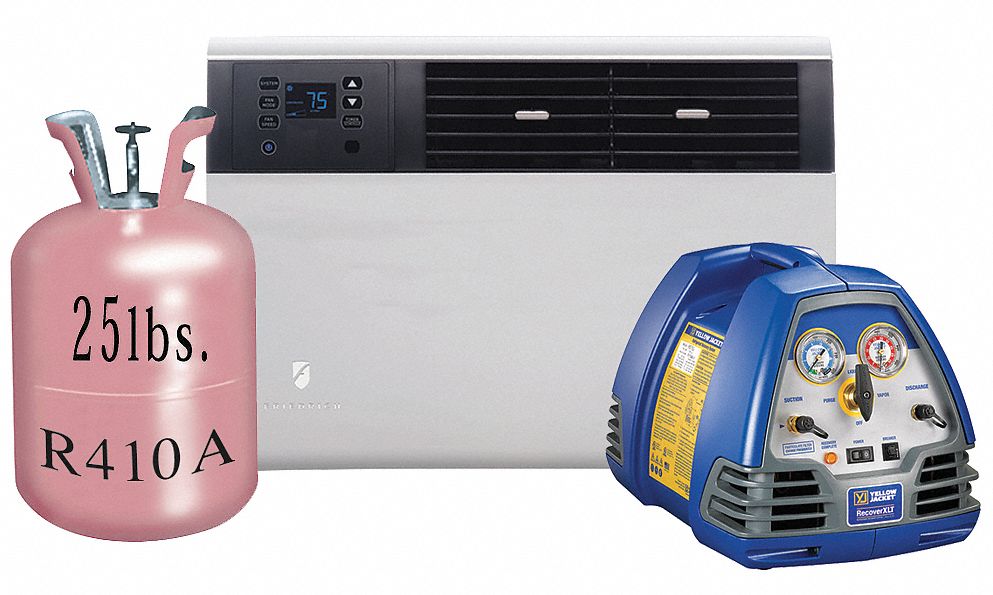 ---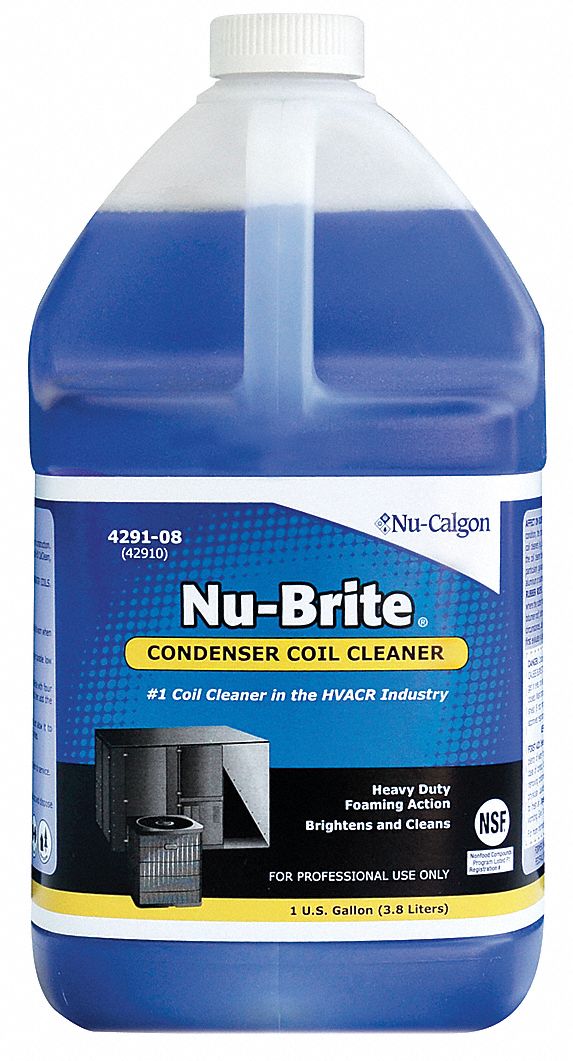 ---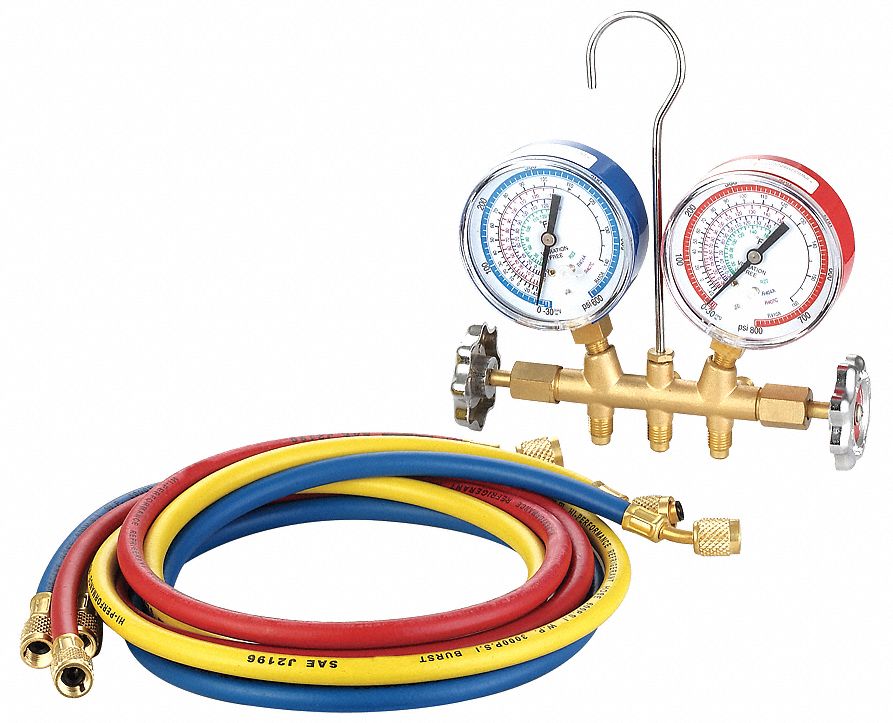 Related Articles

---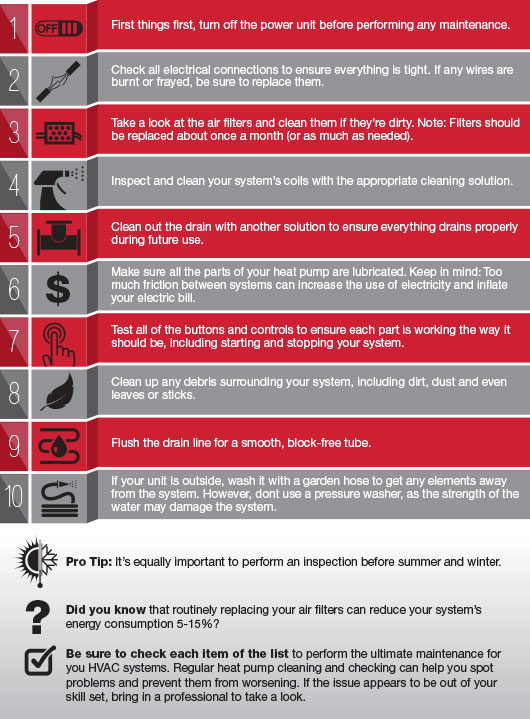 Sources:
https://www.energystar.gov/index.cfm?c=heat_cool.pr_maintenance
http://contractingbusiness.com/service/dont-forget-perform-winter-maintenance-heat-pumps
https://energy.gov/energysaver/maintaining-your-air-conditioner
Pub. 6/2017
The product statements contained herein are intended for informational purposes only. Such product statements do not constitute a product recommendation or representation as to the appropriateness for a specific application or use. W. W. Grainger, Inc. does not guarantee the result of product operation or assume any liability for personal injury or property damage resulting from the use of such products.